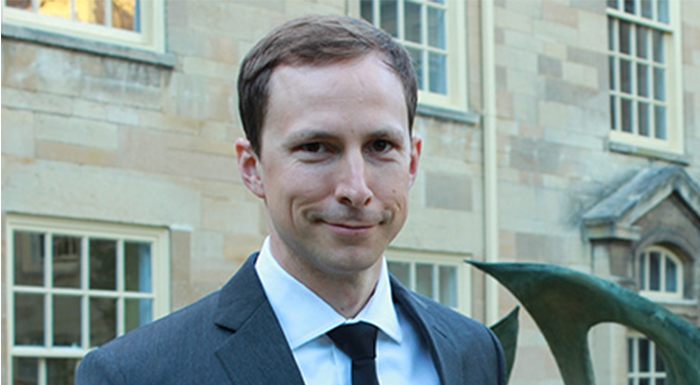 DPhil Student, Oxford Internet Institute
Thomas Vogl is an OII DPhil student. His thesis will examine how digital technologies are changing organizational memory in the public sector, specifically looking at child protection services in Canada and the UK.
In his research, organizational memory is understood as stored information from the past that can be brought to bear on present decisions, whether for front-line services or strategic decision making. This organizational memory can take the form of case records, rules and procedures, or the contextual knowledge held by people in specific roles. His focus on public sector organizational memory in the digital age is intended to identify whether the introduction of new networked digital technologies (such as case management systems and decision support tools) will ensure that people across the service system, including social workers, analysts, and leadership, have the information they need, when they need it, to help improve service delivery, evidence-based administration, and data-driven decision making.
Thomas worked for four years in the Ontario Public Service, a provincial public service in Canada, on policy related to child welfare, corporate finance, and child and youth mental health. During that time, he was involved in policy work on both networked information technology systems in the children's services sector (including a client information system for child protection) and the legislative and regulatory frameworks that surround client privacy and the collection, use, and disclosure of their information. As a member of the System Transition Team he was awarded the 2015 Amethyst Award, which recognizes outstanding achievement by Ontario public servants.
Thomas completed a Master of Public Policy at the University of Toronto's School of Public Policy and Governance in 2012. He was awarded the National Student Award from the Canadian Association of Programs in Public Administration in 2011 and was supported through his studies by an Ontario Graduate Scholarship and a Master's Scholarship from the Social Sciences and Humanities Research Council of Canada. He also holds an Honours Bachelor of Arts in philosophy from the University of British Columbia.